WE OPERATE MORE BOATS, RUN MORE CHARTERS AND CATCH MORE FISH.
You can expect a fun, safe and informational fishing trip when you book a trip with Kinns Sport Fishing. The fishing charter trips are memorable as well as remarkable and you will remember them for many years to come. Book your fishing trip today and you will not be disappointed. CLICK HERE to read more about our team.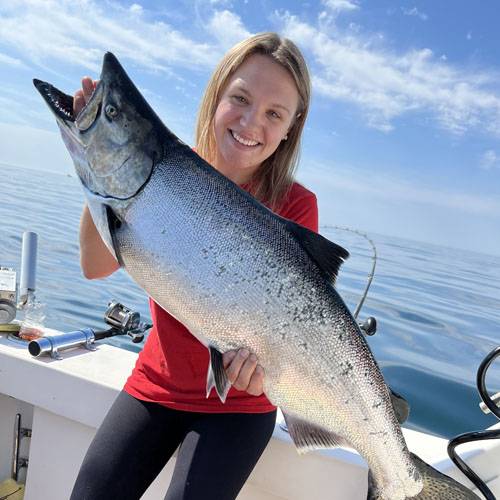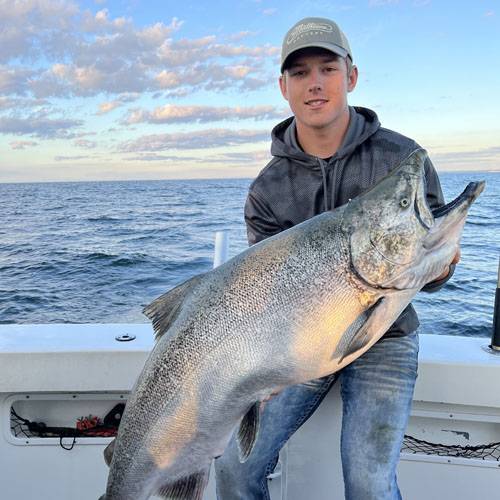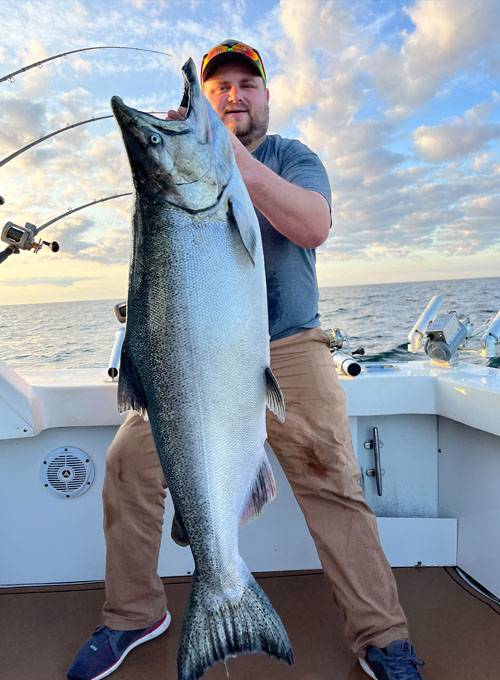 Luxury Accommodations Are Available
We own and operate 12 beautiful condos at our Algoma location. These luxurious units are available to our clients exclusively, for an upgrade during our spring walleye or summer/fall salmon fishing season. They're true 2-3 large bedroom condominiums, not glorified apartments or small outdated homes disguised as "condo". We built 2 new units in 2020 at Harbor View, and our Harbor Walk condos are currently undergoing renovations that will be completed spring of 2022. All units are fully furnished and are professionally cleaned and sanitized after every stay. When staying in Kewaunee or Door County, look no further than Harbor Walk/Harbor View condominiums.
In these times of uncertainty, we offer a safe, secure getaway. Being a short drive from anywhere in the Midwest you can leave the chaos, mandates, airport delays, closed borders etc., and come enjoy our small community to its fullest. Wineries, quaint shopping, fantastic restaurants/bars, scenic shorelines, beaches, live music, festivals, and friendly hospitality are just a few of the things that Kewaunee and Door County have to offer. We look forward to seeing you on the water!!
PHOTOS OF OUR TRIPS
Want to know what it's like to experience the big catch? Our team at Kinns Sport Fishing offers a unique fishing charter experience in the Algoma area. We will give you hands on teaching on how to use the latest and greatest fishing techniques so that you can catch YOUR next big fish.
We have had many successful charters and fishing moments to remember over the years. Book your next fishing charter trip with Kinns Sport Fishing today so that we can put you up on our wall of fame! CLICK HERE to view photos of past fishing trips.
---
Are you ready to have the experience of a lifetime in Algoma WI? Our team at Kinns Sport Fishing is ready to get you out on the water. We look forward to meeting you.

Jordan K.
Highly recommend fishing with Kinns! We consistently caught fish each day and it was a blast, definitely will be back!

Michael Y.
We have been fishing with Kinn's Sport Fishing for 2 years now and they have been awesome! We have caught some great fish and their condos are very nice.

Lauren L.
Knowledgeable captain, knew where to find the fish. First mate, Ethan, was super welcoming, very friendly, and professional! Will fish with them again!